Do you find yourself repeatedly worrying that you might have a serious illness?

Are you missing out on time with your family, or unable to do the things you love because you find yourself frozen in fear that there may be something wrong with you?
Does this sound familiar?
We understand, we have both experienced health anxiety, we know how awful it feels and how it can take over your mind and cast a shadow of fear over your life.
We know that you want to feel better because worrying about your health can rob you of precious time and peace of mind.
Over the last nine years, we've uncovered the biggest challenges our listeners face with Health Anxiety. In the Anxiety Slayer First Responder Series, we respond to these challenges with step-by-step teachings, tools, and techniques to help you stop anxious thoughts about your health.
Our goal in creating this course is to show you
how to STOP your health anxiety
and calm your mind.


Who is this Course for?
This course is for anyone who wants to overcome health anxiety and feel free to live their life.
If you feel that you are not living today because you are so worried about what tomorrow may bring, this course is for you.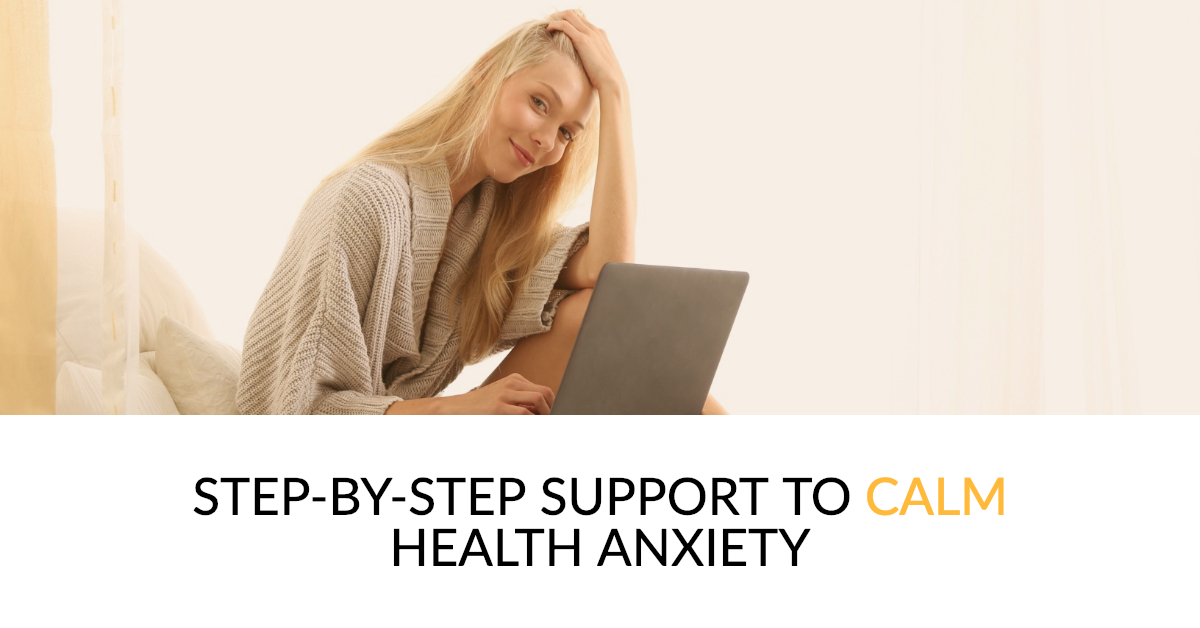 Introducing The Anxiety Slayer First Responder Series
This Health Anxiety course is the second release in our Anxiety Slayer First Responder Series, a growing collection of courses specially created to help you overcome your anxiety concerns.
Freedom from Health Anxiety
Know how to stop health anxiety thoughts from spiralling out of control and hijacking your mind.


What you will learn in this course:
How to stop anxiously fixating on symptoms and sensations in your body
How to use EFT Tapping for stopping Health Anxiety and building peace of mind
Learn a calming breathing practice for slowing racing thoughts
Follow a Guided Body Scan Practice for feeling calm and safe in your body.
PLUS: Explore 4 key teachings to help you bring your mind away from fear and into the present moment feeling safe and calm
Learn how to move from being stuck in fear to practising self-care
Know how to calm anxiety by increasing positive emotions
Explore teachings on building peace of mind by growing your spiritual roots (includes teaching on Taming Unwanted Thoughts)
Feel more peaceful by connecting with your purpose in life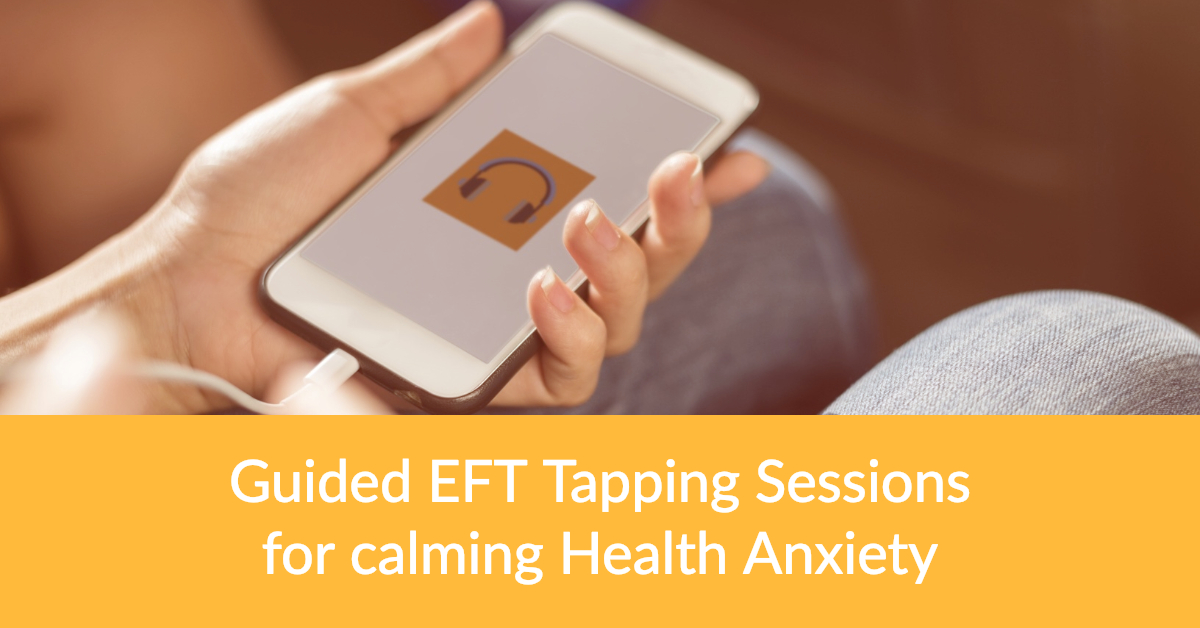 What's Included
A Guided Body Scan Relaxation to help you draw your mind away from anxious thoughts and feel calm in your body

Affirmations for a healthy mind and body
Guided EFT Tapping Sessions for overcoming health anxiety
Guided Tap and Breath Session for relaxation and freedom from unwanted thoughts
Ayurvedic Breathing Practice for peace of mind

When you feel anxious, the easiest way to feel better is to have someone guide you out of fear and into calm. The guided audio sessions included in this course have been specially created to help you feel better fast. Just press play and follow along with us as we talk you through the techniques and exercises that will help you feel calm in minutes.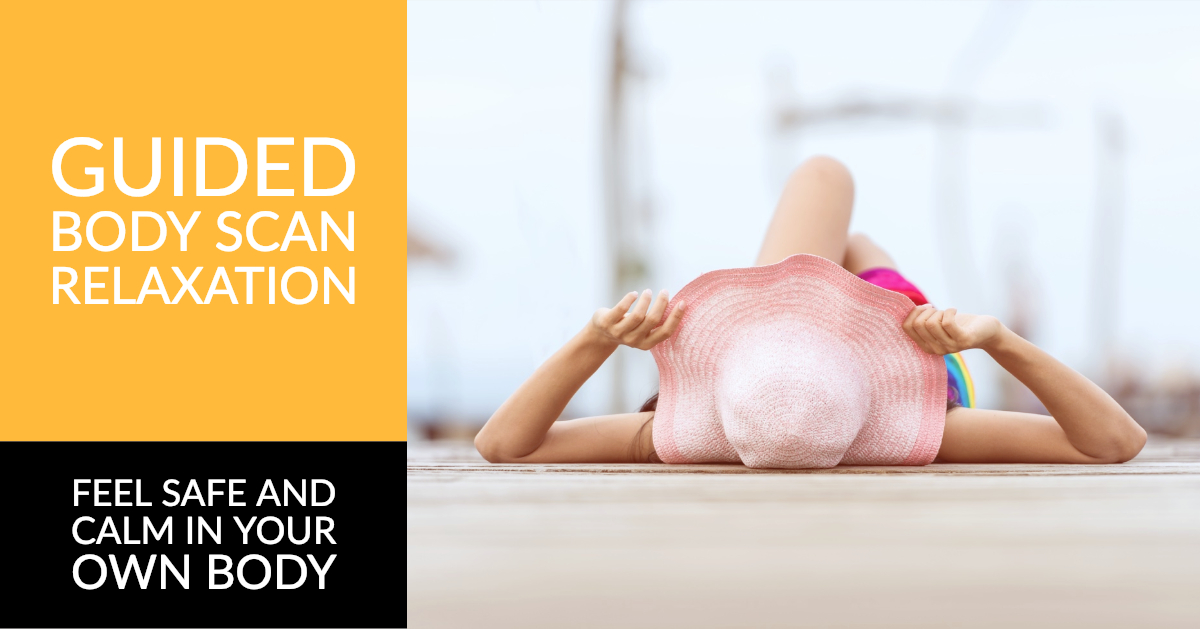 Bonus Class

Learn how to practice Ayurvedic oil massage for boosting immune health and peace of mind.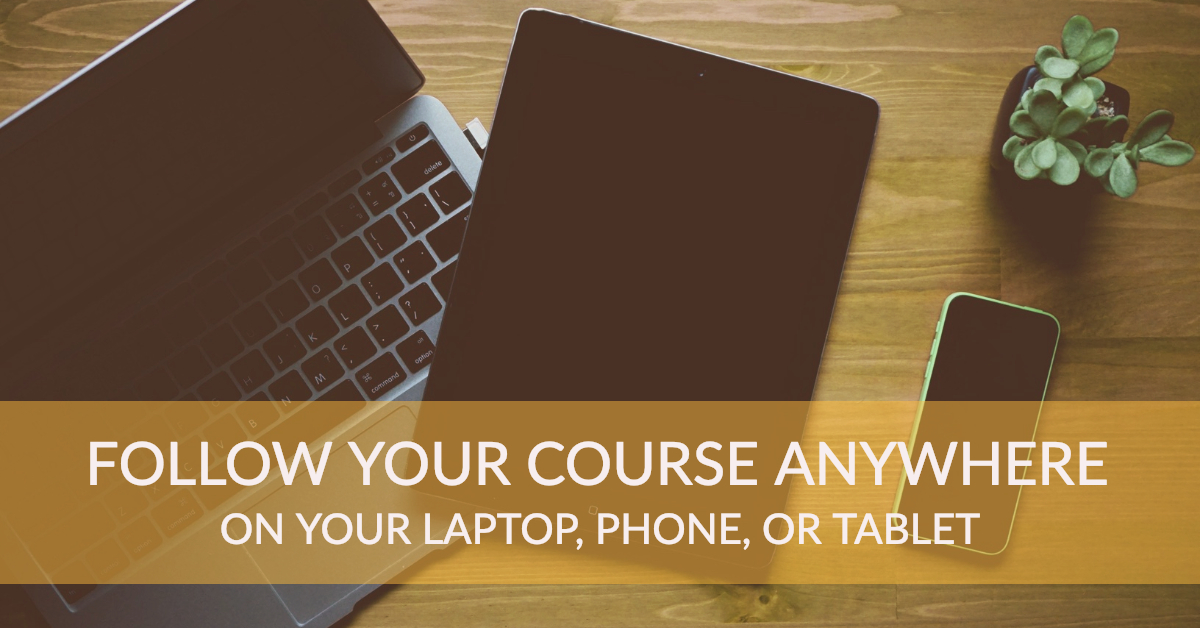 Get started today
Enroll today and learn how to stop health anxiety and feel more peace of mind with our special introductory offer.